cs | da | de | el | en | fa | fr | hu | nl | pt
---
Neu | New | Nouveau | Nieuw:
2020 | 2019 | 2018 | 2017 | 2016 | 2015
---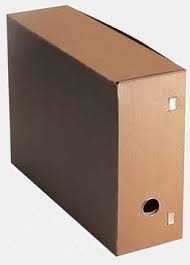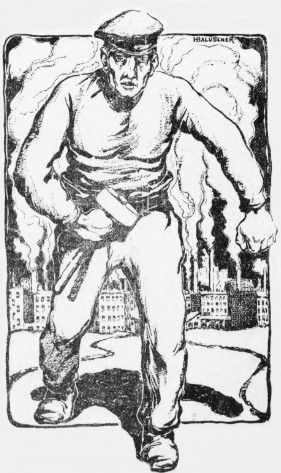 ---
Please write to us directly by using this address:
postmaster@aaap.be. No problem if you write us in either German, English, French or Dutch; for other languages it gets a bit more complicated, yet we do our best to serve you.
---
de | "Die Selbstbefreiung des Proletariats
ist der Zusammenbruch des Kapitalismus"
en | "The self-liberation of the proletariat
is the collapse of capitalism"
fr | « L'auto-libération du prolétariat
est l'effondrement du capitalisme »
nl | "De zelfbevrijding van het proletariaat
is de ineenstorting van het kapitalisme"
(Anton Pannekoek, 1934).
---
Neu in 2021: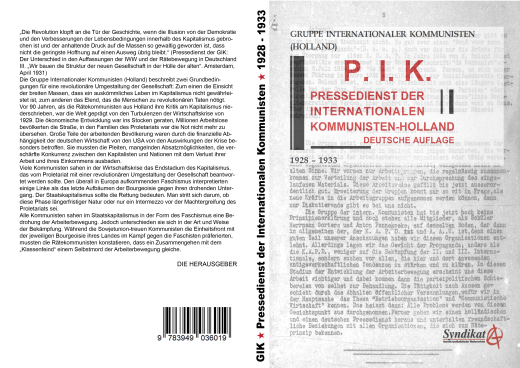 Gruppe Internationaler Kommunisten (Holland) : P.I.K. : Pressedienst der Internationalen Kommunisten-Holland, 1928-1933. – Transkribiert und herausgegeben Rätekommunismus

; Mitarbeit von der Association Archives Antonie Pannekoek; €15,80.
---
Nieuw in 2020: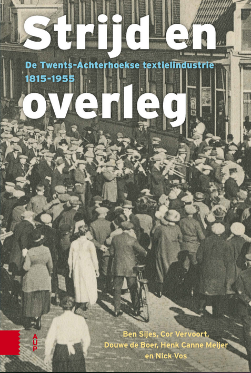 Strijd en overleg : De Twents-Achterhoekse textielindustrie 1815-1955 / Nick Vos (red.), met bijdragen van Ben Sijes, Cor Vervoort, Douwe de Boer, Henk Canne Meijer en Nick Vos. – 522 p., €29,95.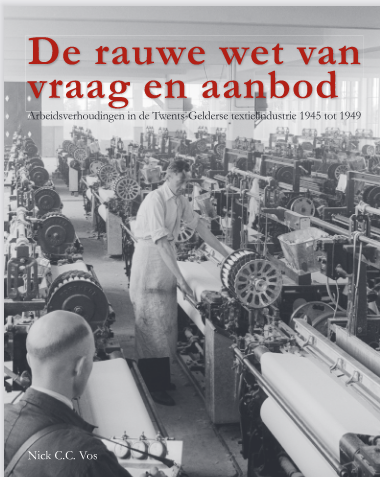 De rauwe wet van vraag en aanbod : Arbeidsverhoudingen in de Twents-Gelderse textielindustrie 1945 tot 1949 / Nick C.C. Vos (Academisch proefschrift 2011).
---
Neu in 2020: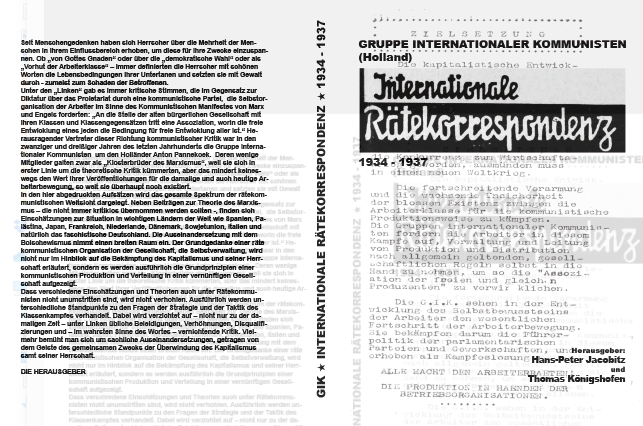 Internationale Rätekorrespondenz 1934-1937 / Gruppe Internationaler Kommunisten (Holland). – Transkribiert und herausgegeben Rätekommunismus

; Mitarbeit von der Association Archives Antonie Pannekoek, 504 S., € 13,16
---
Anton Pannekoek to Paul Mattick, 10 December 1934:
de | "Es will mir oft nützlicher erscheinen an die junge Arbeitergenerationen heranzukommen mit neuer Propaganda, als zu versuchen, die alten Generationen von Revolutionären von ihren alteingefussenen Vorurteilen zu befreien zu suchen."
en | "It often seems more usefull to me to come up with new propaganda for the young generations of workers, than to try to liberate the old generations of revolutionairies from their ingraned prejudices."
fr | « Il me semble souvent plus utile de revenir à nouveau à la propagande adressée aux jeunes générations d'ouvriers, que d'essayer de libérer les anciennes générations des révolutionnaires de leurs préjudicés bien enracinés. »
nl | "Het lijkt me vaak nuttiger met nieuwe propaganda te komen voor de jonge arbeidersgeneraties, dan te proberen de oude generaties van revolutionairen te bevrijden van hun ingesleten vooroordelen."
---
Nieuw in 2020: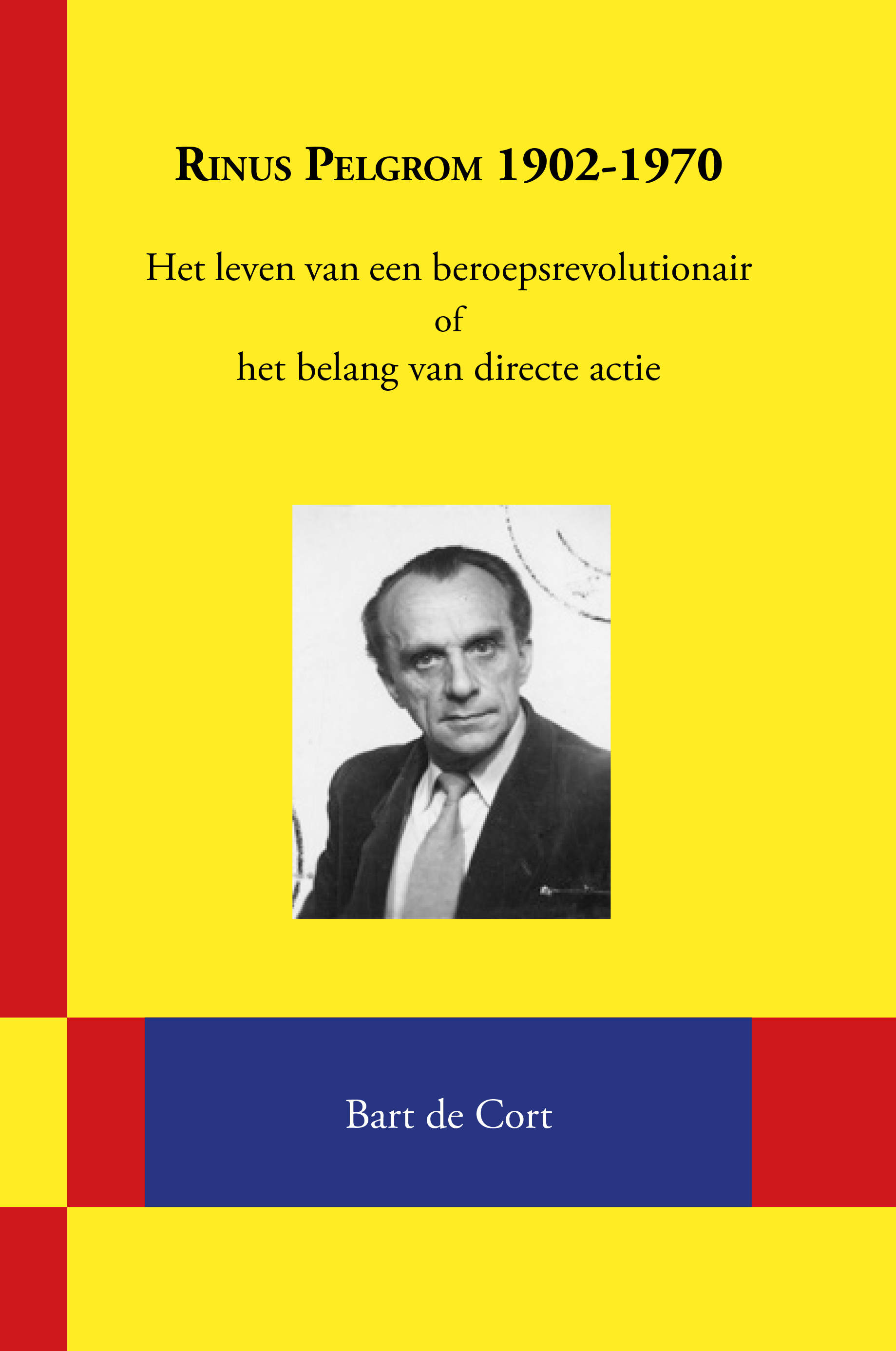 nl | Rinus Pelgrom : Het leven van een beroepsrevolutionair of het belang van directe actie / Bart de Cort. – 145 p., €15,–
---
New in 2020: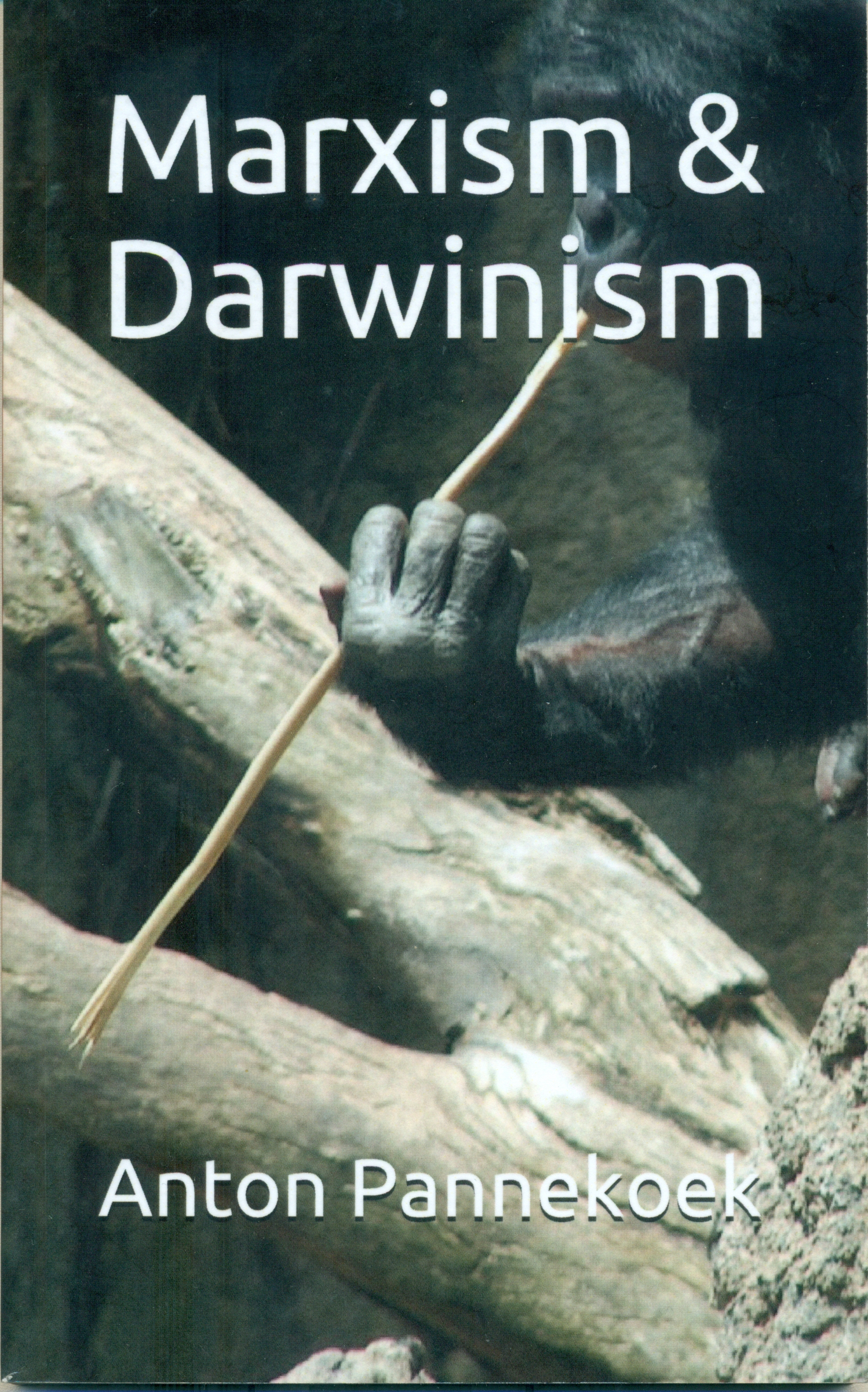 New translation by Ed Walker, based on both the German and Dutch original editions, inserting previously omitted paragraphs and a note by Anton Pannekoek; with historical and actualising editorial notes by the Association Archives Antonie Pannekoek, and notes for further studying.
---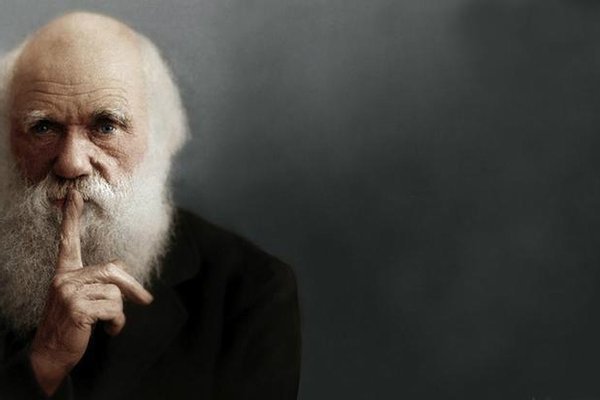 Anton Pannekoek, 1909
ca | Darwinisme i marxisme de | Marxismus und Darwinismus en | Marxism and Darwinism
fr | Marxisme et Darwinisme
nl | Darwinisme en Marxisme
---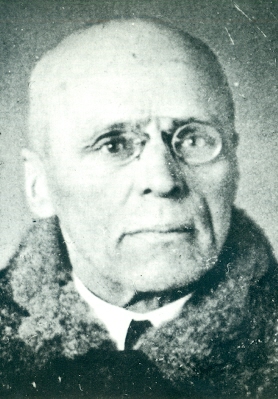 Herman Gorter, 1920
de | Offener Brief an den Genossen Lenin
en | Open Letter to Comrade Lenin
es | Carta abierta al camarada Lenin
fr | Lettre ouvert au camarade Lénine
nl | Open brief aan partijgenoot Lenin
---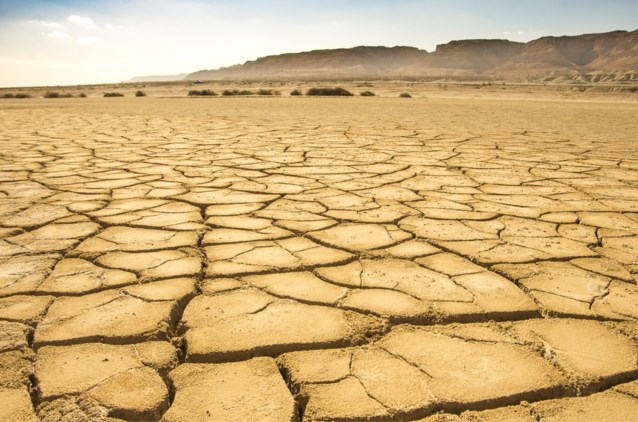 Anton Pannekoek, 1909
de | Naturverwüstung
en | The Devastation of Nature
es | La devastación de la naturaleza
fr | La dévastation de la nature
nl | Verwoesting van de natuur
pt | A Devastação da Natureza
---
Russian Archives opening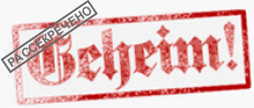 РАССЕКРЕЧЕНО / GEHEIM !
Roten Armee in Westeuropa, 1922
An die Mitglieder der Kommunistischen Arbeiter-Partei Deutschlands!, e.k.k.i., August 1921


Kommunistische Propaganda auf deutschen Schiffen im Ausland / Geheimes Staatspolizeiamt in Berlin (Gestapo), 1938
On the terrorist communist/anarcho-syndicalist group ambar in Amsterdam
---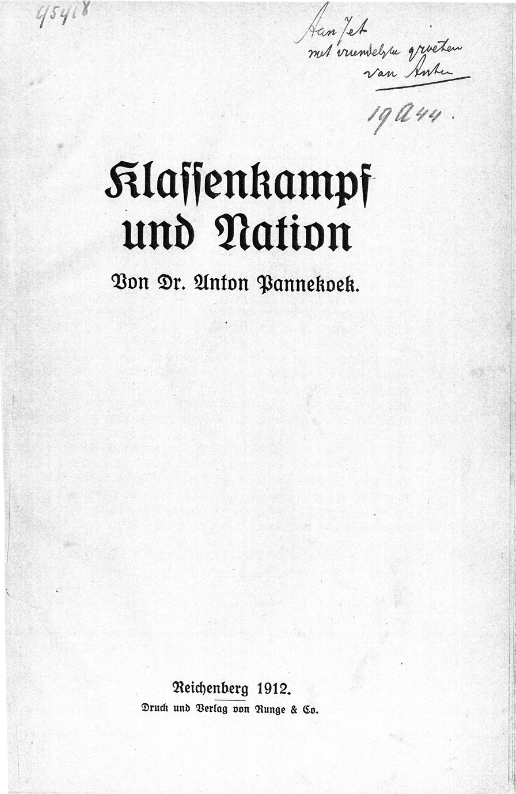 Anton Pannekoek, 1912
en | Class Struggle and Nation
fr | Lutte de classe et nation
---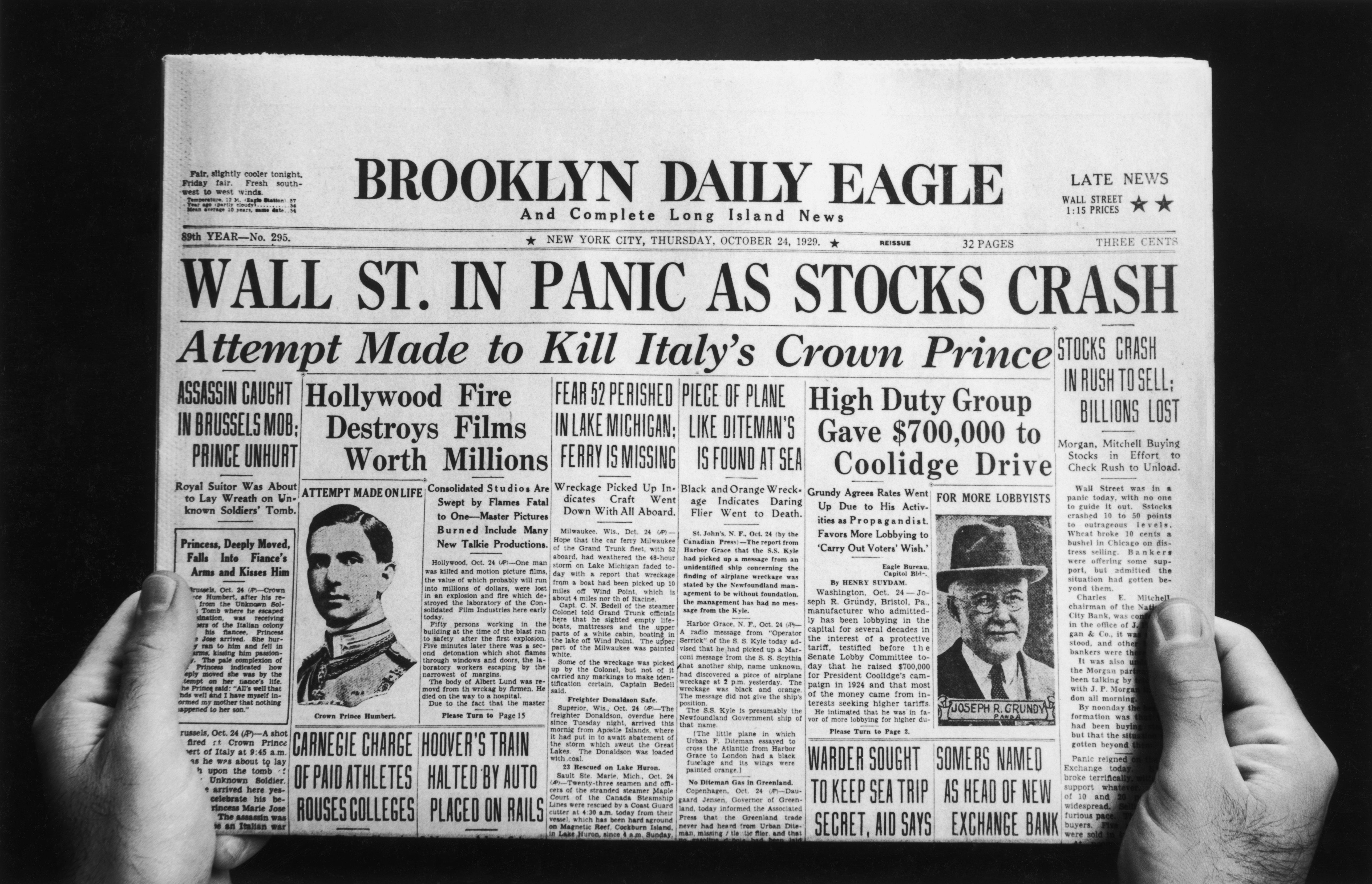 Anton Pannekoek, 1934
de | Die Zusammenbruchstheorie des Kapitalismus
el | Η Θεωρία Κατάρρευσης του Καπιταλισμού
en | The theory of the collapse of capitalism
fr | La théorie de l'écroulement du capitalisme
nl | De ineenstortingstheorie van het kapitalisme
sv | Teorin om kapitalismens sammanbrott
---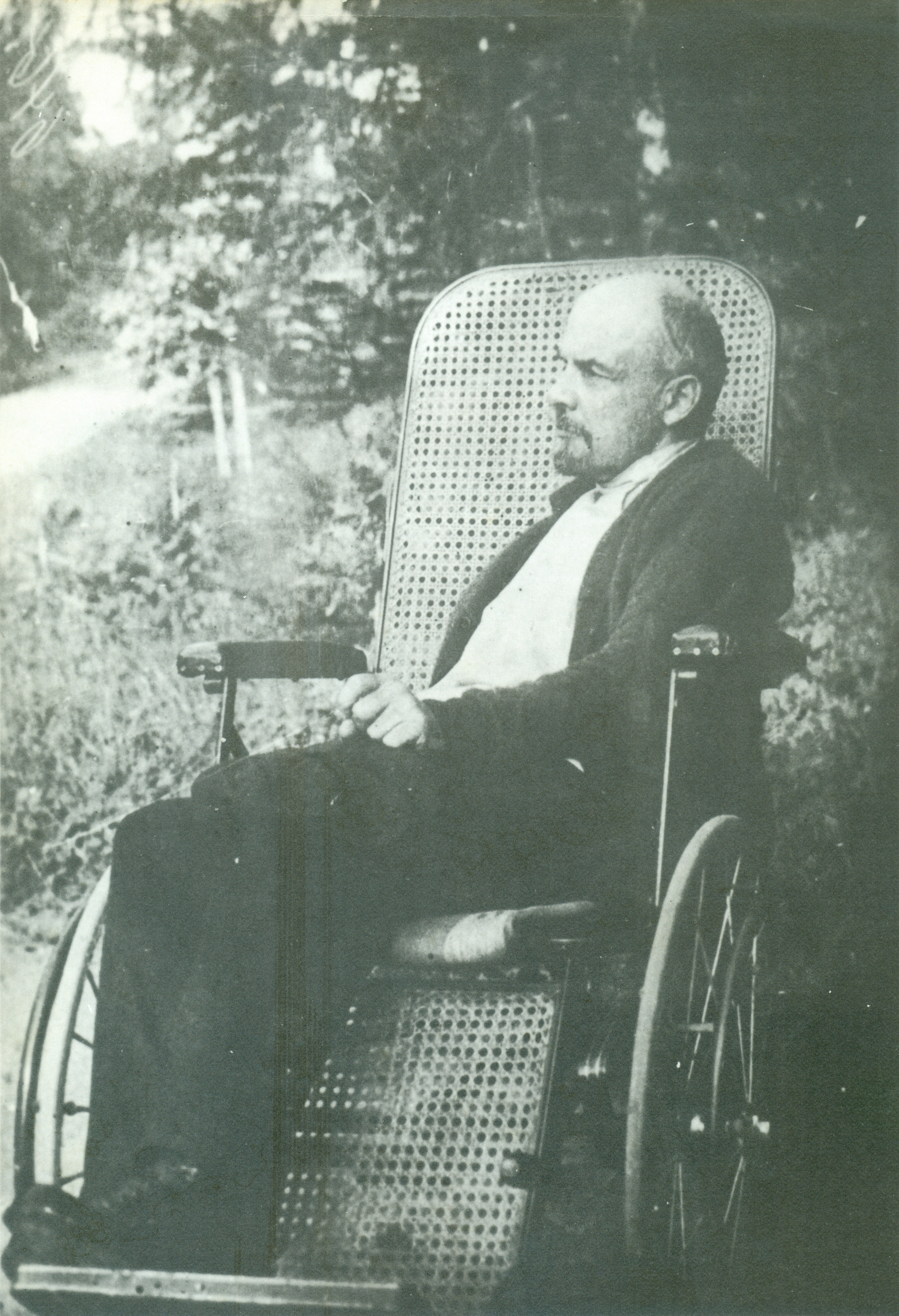 (For the source of the photo, see : Nachschlagewerke)
Anton Pannekoek, 1938
en | Lenin as Philosopher
fr | Lénine philosophe
hu | Lenin, mint filozófus
nl | Lenin als filosoof
sv | Lenin som filosof
---

Recommended even by:

European History Primary Sources


(European University Institute,
Florence, Italy, 18 August 2016, messed up in 2021)
---
cs | Historický odkaz pro výzkum a politickou inspiraci
Association Archives Antonie Pannekoek (a.a.a.p.) si klade za cíl zpřístupnit především, nikoli však výlučně, historické materiály holandsko-německé komunistické levice – politického proudu majícího vliv během první poloviny dvacátého století, a který zaznamenal jisté oživení koncem 1960. a začátkem 1970. let.
Činnost sdružení je vykonávána hrstkou dobrovolníků, kteří jsou přesvědčeni o historickém a politickém významu tohoto materiálu.
Přispět můžete i vy poskytnutím primárních zdrojů a podporou nových vydání v dalších jazycích.
© Ačkoliv se komunistická levice obecně vzdává nároku na autorská práva nebo práva na "intelektuální vlastnictví", některé publikace na těchto stránkách mohou být chráněny autorskými právy; pokud jsou využívány pouze pro osobní použití pak jsou rovněž volně dostupné. Materiály, které nejsou chráněny autorskými právy a jsou určeny pouze pro nekomerční účely, mohou být volně distribuovány. Oceníme vložení odkazu na tento zdroj, stejně jako poznámku o něm. V případě komerčního použití nás prosím kontaktujte.
---
da | Historiske kilder til forskning og politisk inspiration
Den Association Archives Antonie Pannekoek (a.a.a.p.) har til formål at gøre historiske materialer tilgængelige fra hovedsageligt, men ikke udelukkende, den hollandsk-tyske kommunistiske venstrefløj. Det var en politisk bevægelse, der havde indflydelse i første halvdel af det tyvende århundrede, og som har oplevet et mindre opsving i slutningen af 1960'erne og begyndelsen af 1970'erne.
Foreningens aktiviteter drives af et lille antal frivillige, der er overbeviste om dette materiales historiske og politiske betydning.
Du kan bidrage ved at levere primære kilder og ved at støtte nye udgaver på andre sprog.
© Selv om den kommunistiske venstrefløj normalt ikke hævder ophavsret eller rettigheder til »intellektuel ejendom«, kan nogle publikationer på dette websted være ophavsretligt beskyttet; i så fald, er deres anvendelse kun gratis til personlig benyttelse. Ikke-ophavsretligt beskyttet materiale, der kun er beregnet til ikke-kommerciel brug, kan distribueres frit. Kildehenvisning samt en anmeldelse værdsættes. Med hensyn til kommerciel brug bedes du kontakte os.
---
de | Eine historische Referenz für Forschung und politische Inspiration
Der Association Archives Antonie Pannekoek (a.a.a.p.) bezweckt historische Materialien zugänglich zu machen, vornehmlich, doch nicht ausschließlich, von der Holländisch-Deutschen Kommunistischer Linken, einer politischen Strömung die während der ersten Hälfte des zwanzigsten Jahrhundert einflussreich war, und die ein bestimmtes Wiederaufleben am Ende der 1960er und am Anfang der 1970er Jahre gekannt hat.
Die Aktivitäten des Vereins werden durch eine kleine Zahl freiwilliger Mitarbeiter getragen, die von der historischen und politischen Bedeutung dieses Materials überzeugt sind.
Sie können beitragen durch Zustellung primäre Quellen und Unterstützung von neuer Auflagen in anderen Sprachen.
© Obgleich die Kommunistische Linke im Allgemeinen keine Urheberrechte bzw. "intellektuelle Eigentumsrechte" für sich eingefordert hat, können einige Veröffentlichungen auf dieser Webseite urheberrechtlich geschützt sein. In diesem Fall steht ihr Gebrauch nur zum Zweck persönlichen Nachschlags frei. Ungeschütztes Material kann für nicht-kommerzielle Zwecke frei und unentgeltlich verbreitet werden. Wir sind Ihnen erkenntlich für Ihren Quellenhinweis und Benachrichtigung. Bei beabsichtigter kommerzieller Nutzung bitten wir um Kontaktaufnahme.
---
el | Ένα ιστορικό αρχείο αναφοράς που σκοπός του είναι να αποτελέσει πηγή ιδεών και να βοηθήσει την επιστημονική έρευνα
Ο Association Archives Antonie Pannekoek (a.a.a.p.) έχει ως σκοπό να κάνει εφικτή την πρόσβαση σε ιστορικής σημασίας κείμενα που αφορούν κυρίως – αλλά όχι μόνον – την Ολλανδο – Γερμανική Κομμουνιστική Αριστερά, ένα σημαντικό πολιτικό ρεύμα της πρώτης πεντηκονταετίας του εικοστού αιώνα, οι ιδέες του οποίου βρήκαν μια νέα απήχηση στα τέλη του 1960 και στις αρχές της δεκαετίας του 1970.
Οι δραστηριότητες του Συλλόγου πραγματοποιούνται από ένα μικρό αριθμό εθελοντών που είναι πεπεισμένοι για την ιστορική και πολιτική αξία αυτού του υλικού.
Μπορείτε να συμβάλετε κι εσείς παρέχοντας υλικό από πρωτογενείς πηγές και βοηθώντας να γίνουν νέες εκδόσεις σε διάφορες γλώσσες.
© Παρόλο που η Κομμουνιστική Αριστερά γενικά δεν ζητά copyrights ή δικαιώματα «πνευματικής ιδιοκτησίας», υπάρχει πιθανότητα κάποια από τα κείμενα να έχουν copyright. Σε αυτή την περίπτωση, η χρήση τους είναι ελεύθερη μόνον για ανάγνωση. Τα υλικά που δεν έχουν copyright, παρέχονται μόνον για μη εμπορική χρήση και διανέμονται ελεύθερα. Εφόσον γίνεται χρήση κειμένων από αυτή την πηγή, παρακαλούμε να γίνεται η σχετική αναφορά, καθώς και να έχουμε κάποια ειδοποίηση και κοινοποίηση των μεταφράσεων. Όσον αφορά την εμπορική χρήση, παρακαλούμε να επικοινωνείτε μαζί μας.
---
en | A historical reference for research and political inspiration
The Association Archives Antonie Pannekoek (a.a.a.p.) aims to make historical materials accessible from mainly, but not exclusively, the Dutch-German Communist Left, a political current influential during the first half of the twentieth century, and that has known a certain revival at the end of the 1960's and beginning of the 1970's.
The Association's activities are driven by a small number of volunteers who are convinced of the historical and political significance of this material.
You can contribute by providing primary sources and by supporting new editions in other languages.
© Allthough the Communist Left in general abstained from claiming copyrights or rights on "intellectuel property", some publications on this site might be copyrighted; if they are, their use is free for personal consultation only. Non-copyrighted material, provided for non-commercial use only, can be freely distributed. Including a reference to this source is appreciated, as well as a notification. As for commercial use, please contact us.
---
fa | مرجع تاریخی برای تحقیق و بایگانی و با الهام و انگیزه های سیاسی
آرشیو انستیتو آنتونیو پانه کوک قصد دارد منابع تاریخی را به طور خاص ولی نه فقط- متعلق به چپ کمونیسم آلمانی – هلندی در دسترس عموم قرار دهد
.چپ کمونیست آلمان ؛ گرایشی که در طول نیمه ی اول قرن بیستم یک جریان تاثیر گذار سیاسی بود و در پایان سال ۱۹۶۰ و دهه هفتاد احیای دوباره داشته
فعالیت های این انستیتو توسط جمع کوچکی از داوطلبانی که از اهمیت سیاسی – تاریخی این منابع آگاه هستند؛ انجام و اداره می شود
.شما می توانید از طریق در اختیار قراردادن و فراهم سازی منابع اولیه برای این جمع وهمچنین ترجمه و ویرایش به زبان های دیگر با ما همکاری کنید ©
.با وجود اینکه چپ کمونیست ازخواست و طلب کردن حق کپی رایت خودداری کرده است ؛ و نیزاز مالکیت معنوی این منابع ؛ اما بعضی از منابع و مطالب و انتشارات آنان در این سایت ممکن است از حق کپی رایت برخوردار باشند ; در این صورت استفاده از این منابع برای مشاوره و تحقیقات شخصی رایگان است
.منابع فاقد حق کپی رایت می توانند بدون اینکه استفاده تجاری ( سودآوری مالی ) از آن شود پخش گردد به شکل آزادانه.
در هنگام استفاده سیاسی ذکرو نام بردن منبع و سرچشمه این مطالب و انتشارات تاریخی را ما ارزش گذاری کرده و از آن استقبال می کنیم
.در صورت هدف استفاده ی تجاری و تبلیغاتی می توانید با ما تماس بگیرید
---
fr | Une référence historique pour la recherche et de l'inspiration politique
L'Association Archives Antonie Pannekoek (a.a.a.p.) se propose de rendre accessibles des matériaux historiques provenant surtout – mais non exclusivement – de la Gauche communiste germano-hollandaise, un courant influent pendant la première moitié du vingtième siècle et qui a connu un certain regain à la fin des années 1960 et au début des années 1970.
Les activités de l'Association reposent sur un petit nombre de volontaires convaincus de l'importance historique et politique de tels matériaux.
Vous pouvez contribuer avec des sources primaires et en contribuant à des republications dans d'autres langues.
© Bien que, en général, la Gauche communiste s'abstenait d'exiger des droits d'auteur ou des droits de "propriété intellectuelle", certaines publications de ce site pourraient être protégées par de tels droits. Si c'est le cas, leur accès est gratuit seulement pour consultation d'ordre privé. Le matériel non protégé par ces droits peut être librement diffusé pour tout usage non commercial. Nous vous serions reconnaissants de référencer vos sources et de les accompagner d'un avertissement. Pour une utilisation à but lucratif, prière de prendre contact avec nous.
---
hu | Történelmi referencia kutatási célokra és politikai inspiráció merítéséhez
Az Association Archives Antonie Pannekoek (a.a.a.p.) célja, hogy történelmi anyagokat tegyen hozzáférhetővé, amelyek főképpen, de nem kizárólag a Német-Holland Kommunista Baloldaltól származnak, egy olyan politikai áramlattól, amely jelentős befolyással bírt a huszadik század első felében, és amely bizonyos fokig újjáéledt az 1960-as évek végén és az 1970-es évek elején.
Az Egyesület tevékenységét önkéntesek egy kis csoportja végzi, akiknek meggyőződése, hogy ez az anyag történelmi és politikai jelentőséggel bír.
A tevékenységhez Ön is hozzájárulhat azáltal, hogy elsődleges forrásokat nyújt, illetve támogatja, hogy más nyelveken újabb kiadások készüljenek.
© Noha a Kommunista Baloldal általában véve nem követelt magának szerzői jogokat illetve "szellemi tulajdonjogot", az ezen oldalon megjelenő egyes kiadványok esetleg jogvédettek lehetnek. Az ilyen kiadványok csak személyes betekintés céljára használhatók szabadon. A nem jogvédett anyagok szabadon terjeszthetők, feltéve, hogy ez nem kereskedelmi céllal történik. Megköszönjük, ha hivatkozik erre a forrásra, és tájékoztat minket. Kereskedelmi célú felhasználás esetén kérjük, vegye fel velünk a kapcsolatot.
---
nl | Een historische referentie voor onderzoek en politieke inspiratie
De Association Archives Antonie Pannekoek (a.a.a.p.) stelt zich ten doel historisch materiaal toegankelijk te maken van voornamelijk, maar niet uitsluitend, de Hollands-Duitse Communistische Linkerzijde, een politieke stroming die invloedrijk was in de eerste helft van de twintigste eeuw, en die een zekere wederopleving kende aan het eind van de jaren 1960 en begin van de jaren 1970.
De werkzaamheden van de vereniging worden uitgevoerd door een klein aantal vrijwilligers die overtuigd zijn van de historische en politieke betekenis van dit materiaal.
U kunt bijdragen door primaire bronnen ter beschikking te stellen en door het steunen van nieuwe uitgaven in andere talen.
© Hoewel de Communistische Linkerzijde in het algemeen afzag van het opeisen van kopierechten of rechten op "intellectueel eigendom" kunnen sommige publicaties onder dat recht vallen; mocht dat het geval zijn, dan is het gebruik alleen gratis voor persoonlijke raadpleging. Materiaal vrij van kopierechten, uitsluitend op voorwaarde van niet commercieel gebruik, kan vrij worden verspreid. Een verwijzing naar deze bron wordt op prijs gesteld, net als een verwittiging. Aangaande handelsgebruik kunt u contact met ons opnemen.
---
pt | Uma referência histórica para pesquisa e inspiração política
O Association Archives Antonie Pannekoek (a.a.a.p.) tem como objetivo tornar os materiais históricos acessíveis principalmente, mas não exclusivamente, da esquerda comunista germano-holandesa, uma corrente política influente durante a primeira metade do século vinte, e que conheceu um certo renascimento no final da década de 1960 e início da década de 1970.
As atividades da Associação são conduzidas por um pequeno número de voluntários que estão convencidos do significado histórico e político deste material.
Você pode contribuir fornecendo fontes primárias e apoiando novas edições em outras línguas.
© Embora a esquerda comunista em geral se abstenha de reivindicar direitos autorais ou direitos sobre «propriedade intelectual», algumas publicações neste site podem estar protegidas por direitos autorais; se estiverem, a sua utilização é gratuita apenas para consulta pessoal. O material não protegido por direito autoral, fornecido apenas para uso não-comercial, pode ser distribuído livremente. Agradecemos pela inclusão de uma referência a esta fonte, bem como uma notificação. Quanto ao uso comercial, por favor nos contate.
---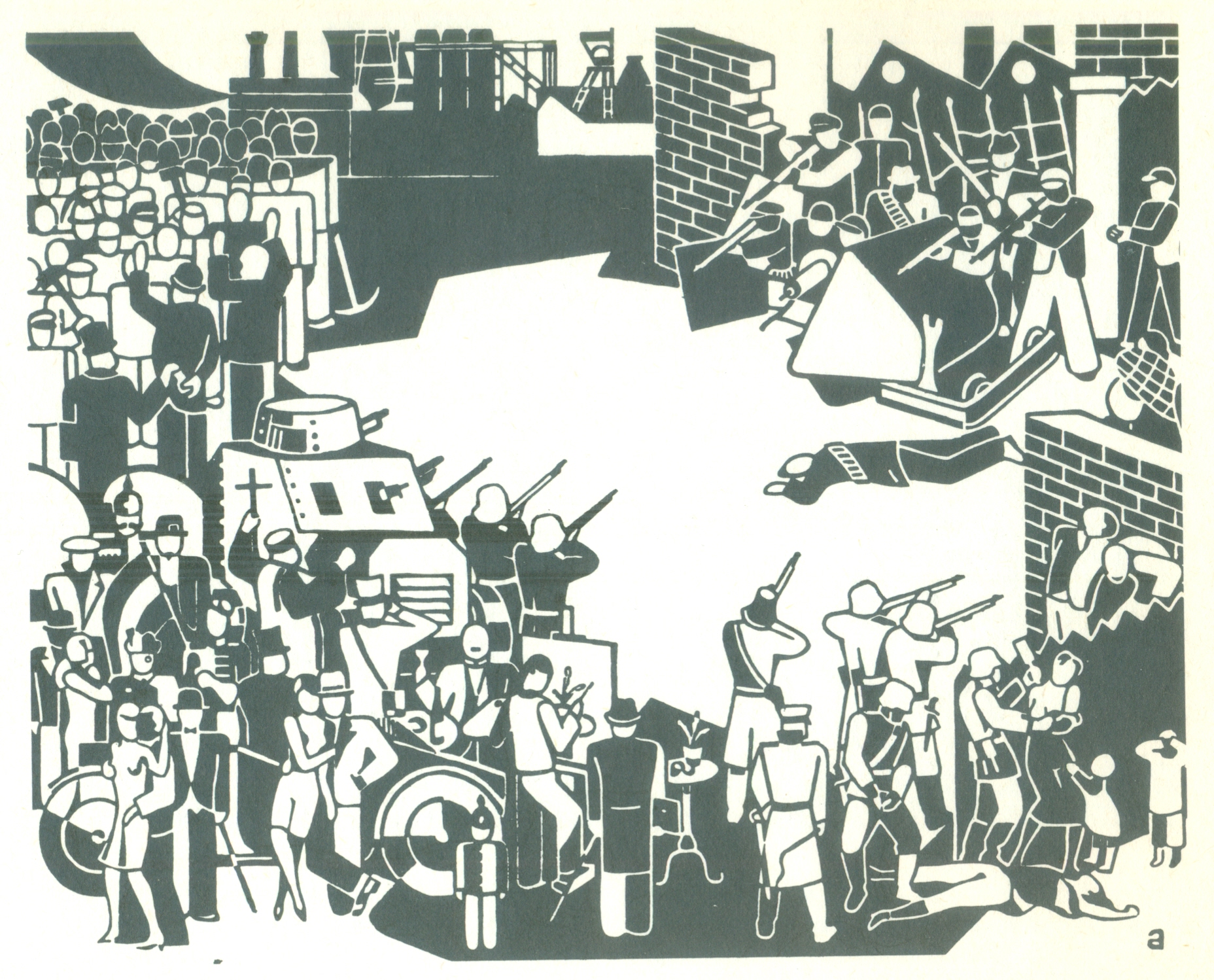 Gerd Arntz

(1900-1988), Bürgerkrieg / Civil War / Guerre civile / Burgeroorlog, 1928
Source: Kritische Grafiek / Gerd Arntz – Den Haag, Nijmegen : Haags Gemeentemuseum, Socialistiese Uitgeverij Nijmegen, 1976. – p. 42
Also see: Der Neue Berliner Kunstverein (n.b.k.)

---

A lot, if not most, of the material presented on this site was safeguarded (at great personal risk during the German occupation) in the attic of Antonie Pannekoek; without that a very large part of this site simply wouldn't exist. That is the main reason (next to his more "theoretical" contributions) for this site to carry his name. It is preserved in the i.i.s.g.

, Amsterdam.
Collectie Internationaal Instituut voor Sociale Geschiedenis, Amsterdam
Het Instituut is niet aansprakelijk voor het gebruik van materiaal afkomstig uit zijn collecties. De gebruiker wordt geacht op de hoogte te zijn van alle relevante wettelijke regelingen betreffende het auteursrecht. Het Instituut bemiddelt niet in eventuele auteursrechten van derden.
i.i.s.g.

, Cruquiusweg 31, 1019 AT Amsterdam, tel: 020-6685866
---
Compiled by Vico, 5 August 2015, latest additions 17 October 2021
---
Neu | New | Nouveau | Nieuw 2021
Neu | New | Nouveau | Nieuw 2020
Neu | New | Nouveau | Nieuw 2019
---
Neu | New | Nouveau | Nieuw 2018
---
Neu | New | Nouveau | Nieuw 2017
---
Neu | New | Nouveau | Nieuw 2016
---
Neu | New | Nouveau | Nieuw 2015