---
Se også: Marxistisk Arbejder Politik, 1931-1936
Mod Strømmen
---
Published in Denmark in 1930
Idgivet af Gruppe: Internationale Kommunistischer (Danmark); Ansvarshavende: H. Andersen-Harild, jun. Fensmarksgade 43, København.
---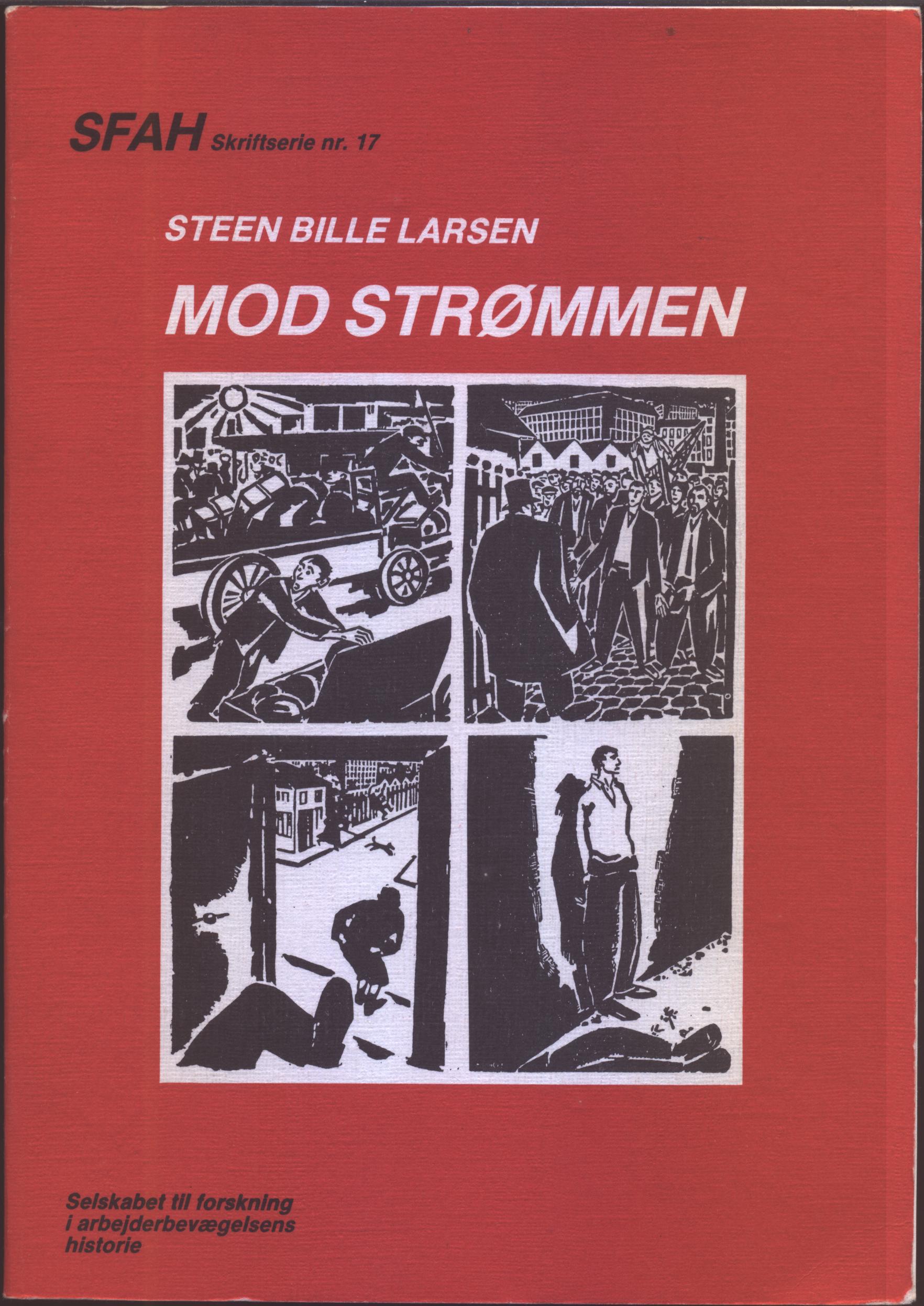 Reference found: Mod Strømmen : Den kommunistiske "højre"- og "venstre"-opposition i 30-ernes Danmark / Steen Bille Larsen

. – København : Selskabet til forskning i arbejderbevægelsens historie, 1986. – 320 sider. – (s.f.a.h. skriftserie ; 17).
da | På trods af bogens titel handler den ikke om det kommunistiske Venstre i Danmark, men snarere om den venstreorienterede (trotskistiske) Opposition; den er ikke desto mindre gengivet her, med tak til forfatteren for at have lånt sit eksemplar til indscanning (Deepl

-translation).
en | Despite the title of the book, it is not about the Communist Left in Danmark, but rather about the Left (Trotskyist) Opposition; it is nevertheless reproduced here, with thanks to the author for lending his copy to be scanned.
| | | | |
| --- | --- | --- | --- |
| Cover, p. 1-81 | p. 82-161 | p. 162-241 | p. 242-320 |
---
Mod Strømmen, 1930, Nr. 1. – 12 p.
Source: reproduction by Arbetarmakt, Arbetarpress, Göteborg, in August 1976, distributed in 100 copies; collection Ph.B.
Manifest til Skandinaviens Arbejderklasse
Kommunisme og Produktion
Arbejderklassens Diktatur / Af Rosa Luxemberg [Af "Die russische Revolution"]
Dr. phil. Hermann Gorther [=Herman Gorter]
Fagforeninger eller revolutionære Bedriftsorganisationer / Dr. phil. Hermann Gorther
Arbejdsløsheden i Sovjet Rusland
Stalin-Klikens umenneskelige Behandling af Kammerat Miasnikov / Medlem af Ruslands Arbejder-Kommunistengruppe
Program-Erklærung / Gruppe: Internationale Kommunister (Danmark)
Bort med Militarismen!
Den "afrustingsvenlige" Regering forfølger en konsekvent Militærnægter
Kvinde-Strejkens Nederlaf! Hvad nu?
Pavens Korstog mod Ateismen!
Kommunistisk Internationales bankerotte Erobringspolitik af Fagforeningerne
Revolutionære Betragtninger i Anledning af Lenins 60aarige Fødseldag den 10. April 1930
Grundprinciperne for kommunistisk Produktion of Fordeling
Kvittering / Redaktionen af Mod Strømmen
---
© Allthough the Communist Left in general abstained from claiming copyrights or rights on "intellectuel property", some publications on this site might be copyrighted; if they are, their use is free for personal consultation only. Non-copyrighted material, provided for non-commercial use only, can be freely distributed. Including a reference to this source is appreciated, as well as a notification. As for commercial use, please contact us.
---
Compiled by Vico, 31 January 2018, latest additions 27 August 2021
---